United States returns precious artifacts to India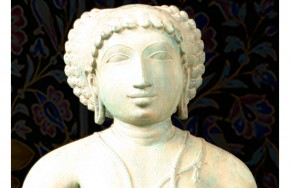 The United States returned more than 200 precious artifacts to India on Monday in a ceremony with visiting Prime Minister Narendra Modi, the Justice Department said.
The items included religious statues, bronzes and terra-cotta pieces — some of them 2,000 years old — which were recovered in an operation involving several US government agencies.
"The United States is committed to ensuring that no nation is robbed of the objects that inform its identity, shape its traditions and inspire its citizens," Attorney General Loretta Lynch said at the ceremony.
"Today, as part of that ongoing commitment, more than 200 antiquities and cultural artifacts that speak to India's astounding history and beautiful culture are beginning their journey home."
The pieces included a statue of Saint Manikkavichavakar, a Hindu mystic and poet from the Chola period (circa 850 AD to 1250 AD) stolen from the Sivan Temple in Chennai, India, which is valued at $1.5 million.
Also included in the collection is a bronze sculpture of the Hindu god Ganesh estimated to be 1,000 years old.
Most of the artifacts were confiscated in Operation Hidden Idol, an investigation that dated back to 2007.
It centered on the activities of New York-based art dealer Subhash Kapoor, who is currently awaiting trial in India on charges of looting tens of millions of dollars' worth of rare antiquities from several nations, authorities said.
President Barack Obama welcomes Modi to the White House this week in a low-key nod to the improved ties between the world's biggest democracies.
That the pair would get along was not a given: When Obama came to office in 2009, the Hindu nationalist was banned from entering the United States over his role in anti-Muslim riots.
But the ban was lifted after Modi was sworn into office in May 2014 and he has since made four US visits — two to Washington — while Obama has twice travelled to India.
© 1994-2016 Agence France-Presse
Back