About
AsianArt.news exists to bring Asian arts together – from all Asian regions, from all cultures, both antique and modern. It is a specialized portal site, showcasing fine art objects and important Asian art. With its specific focus on Asian art only, it is easier to find the buyers, or art pieces that you are looking for.
Working together with the best dealers, AsianArt.news is able to offer high-quality art pieces and information. Besides this, every sold piece of art will be guaranteed on authenticity for 5 years.
AsianArt.news does not just offer a platform for the sale of Asian art and antiques. To spread knowledge, a magazine has been launched with information regarding Asian art, including recognizing authentic art, exhibitions and fairs, conversations with important players in the field, and more. In the 'Who is Who' section, you will find biographies of collectors, dealers, as well as employees of museums, universities and auction houses.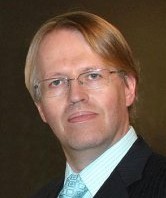 Edward Pranger
Founder and CEO
Sabine van der Velden
Positioning and branding strategist
Kaylee Goud
Sales and marketing director
Address:
Asian Art News Limited
G/F, 175 Hollywood Road
Sheung Wan
Hong Kong
T +852 2811 3696
E info@asianart.news